The Faculty of ALES (Agriculture Life & Environmental Sciences) celebrated its 100thanniversary this year by hosting an Old Country Fair using South Campus Road. The Poultry Research Centre was invited to represent the world of poultry, showcase some research, and tour hundreds of school kids!  Enjoy some of the poultry zone highlights.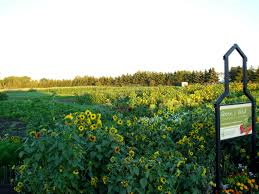 ---
The Hatchery
In the hatchery we played a video that portrayed the development of a chick in an egg. On display were live heritage chicks and turkey poults. Students  were amazed at the noticeable size difference between poults and chicks. If you want to see what the kids saw check out the embryonic development video here: https://www.youtube.com/watch?v=PedajVADLGw
---
The Egg Match-Up
Visitors matched ostrich, guinea fowl, peacock, pigeon, chicken, emu, and other strange eggs to their rightful owners using real eggs! Kids were fascinated by the different shapes and sizes – parents too.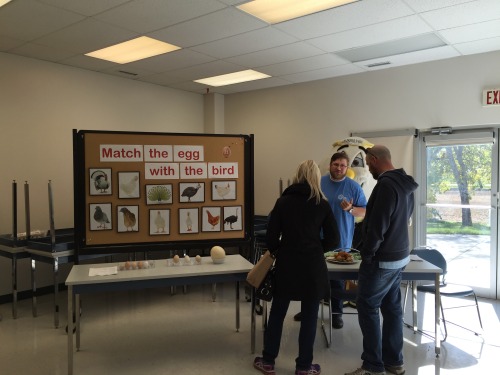 ---
The KFC Bucket Challenge
Have you ever wondered whether a KFC 9 piece chicken meal can be pieced back together to resemble a whole chicken? Professor Frank Robinson took on the challenge and with the help of a few toothpicks demonstrated that yes you can put the chicken parts back together.
---
What a chicken does when you are not watching
Chicken behaviour is extremely fascinating!  Kids learned about roosting, foraging, dustbathing, and different types of pecking, afterwards they were brought to see these actions live!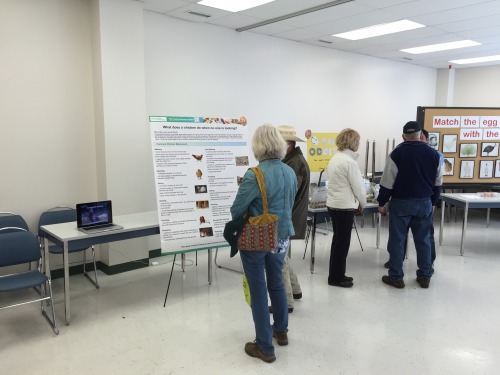 ---
Eggsperiments
Students from the Poultry Club demonstrated experiments with eggs. They used salt to stand an egg upright, bounced a shell-less egg, used a spin test to find out which was raw or boiled, and showcased the strength of the egg.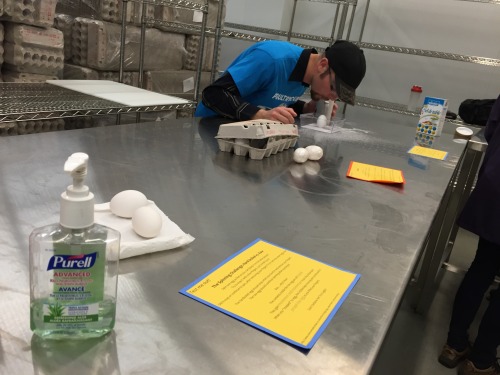 ---
The Chicken Song
Dr. Martin Zuidhof and others brought Heifer in Your Tank back by singing some of their famous educational chicken songs.
---
The Chicken Tent
Under the chicken tent held research posters, sustainable chicken practice presentation from ACP, and a live heritage chicken display!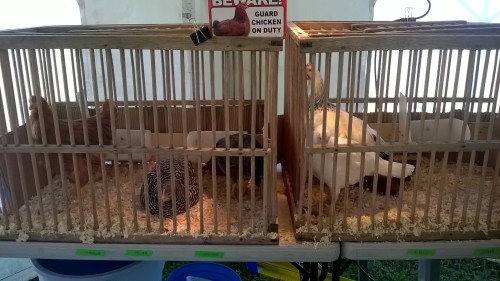 ---
 A Round of Applause
Thank you to ALES for inviting us to this event and to all the volunteers who worked so hard. Thank you to all who were able to partake in this celebration, we could not have done it without any of you.