How your donations can really help our program!
The Heritage Chicken Program has been wildly successful over the years, growing steadily and increasing memberships to our current 500 participants. However, the costs of this unique program are such that in order to maintain the unique genetic pool of the heritage chickens and improve research and practices for the poultry industry through this valuable resource, your help is needed!
Your donation will provide additional funds that will continue to improve the environment and health of our birds with new nests, perches and various enrichments to their barn.
Either Adopt-a-Rooster, where you get all the perks of being a member (except the eggs), or choose another item that better fits your budget or interests. You will receive a receipt that can be used for income tax purposes and by donating, you will also join our membership list, receive the bi-monthly newsletters and participate in supporter activities and events.
Thank you!
Want to support the Heritage Chicken Program and help preserve the genetics of these rare birds but don't need the eggs? Now you can Adopt-A-Rooster instead! You will join our program, receive bi-monthly informative and fun newsletters, be included in any supporter events and receive a certificate of adoption. It's just like the Adopt-A-Hen program without the bi-monthly egg pickup. You will also receive a tax receipt for your generous donation to our program. Have a look at our Rogue's Gallery of roosters and choose a breed! Thank you!
Adopt a Rooster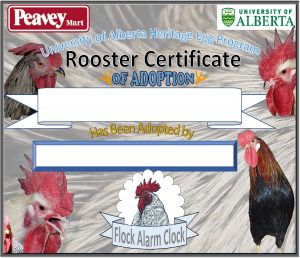 Giving this as a gift? Download the adoption certificate to place under the tree!
(use adobe acrobat reader to add a name to the certificate)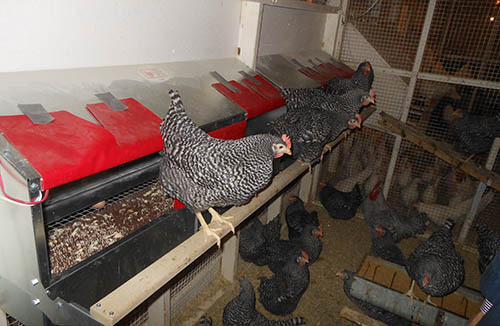 Donate Now!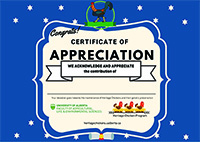 Giving this as a gift? Download the donations certificate to place under the tree!
(use adobe acrobat reader to add a name to the certificate)